Delicious Side Dishes For Easter Dinner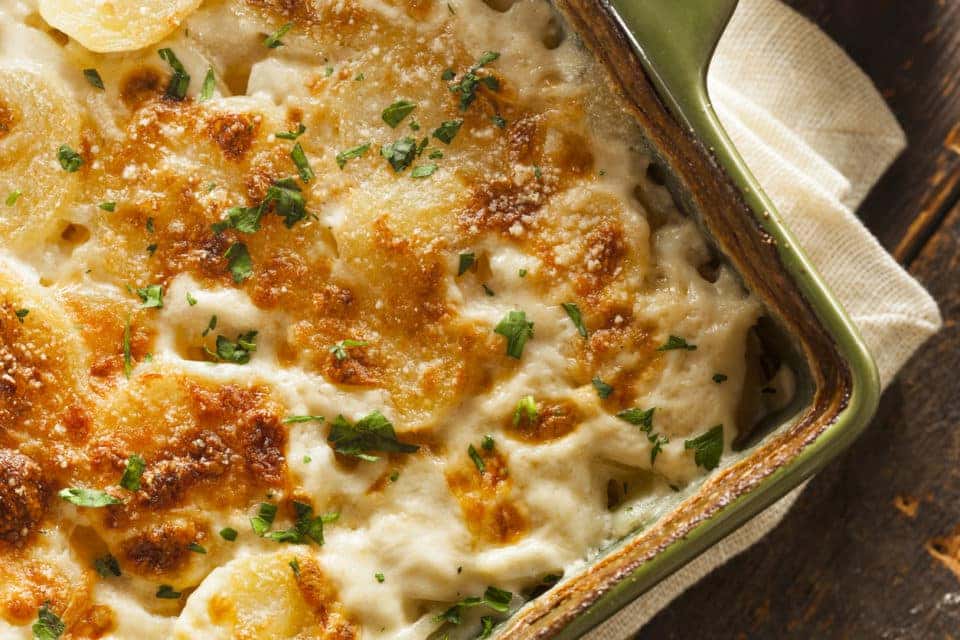 Easter is less than two weeks away, which means it is time to start planning your delicious meal. While honey ham as an entree is a given, we are here to encourage you to spice up your shareable sides this holiday season. With these five recipes, this Easter meal will be one to remember!
If you've ever had a Caprese salad, you know it's bursting with flavors. The creamy mozzarella cheese, perfectly ripe tomatoes, flavorful balsamic glaze, and basil make a solid combination. With only 15 minutes, this side dish is sure to make you feel like a gourmet chef. Also, might we add, not only are these skewers insanely delicous, but they are sure to deliver an aesthetic plate, so make sure you have your phone ready.
Cheese and potatoes? You simply cannot go wrong with those two words in the same sentence. Loaded with lots of butter, panko bread crumbs, and of course, cheese, this recipe is going to melt in your mouth. Also, with 15-18 servings, this dish will feed a crowd. Comfort food doesn't have to come to an end in the spring, so treat your family this Easter to a cheesy bite of deliciousness.
Ambrosia who? If you have ever had fruit salad, this recipe gives it an entire meaning. With a combination of canned and fresh fruit, marshmallows, pecans, and so much more, this creamy mixture will pair perfectly with the rest of your meal. It's so good, your crowd may skip dessert and go for a second helping of this sweet fruit salad. This recipe can be thrown together in just 15 minutes, so as the chef, your job couldn't be more seamless.
Plain old carrots can be so boring, so give this lemon and honey mixture a spin. With just six ingredients and 20 minutes of prep and cooking time in total, your entire family will be begging for more of these flavorful veggies. The perfect combination of zest and sweetness is a crowd-pleaser with this simple recipe!
You Might Also Like: Try Any Of These Twists On Shepherd's Pie
Honey, butter, and bread? Nothing could be better, and you can't serve a hearty meal without a buttered roll, but don't go buy some at the frozen section of your grocery store. These homemade rolls are well worth the extra work. Homemade bread is the best kind of bread, and these pull-apart rolls are sweet as can be.