Clever And Creative DIY Valentines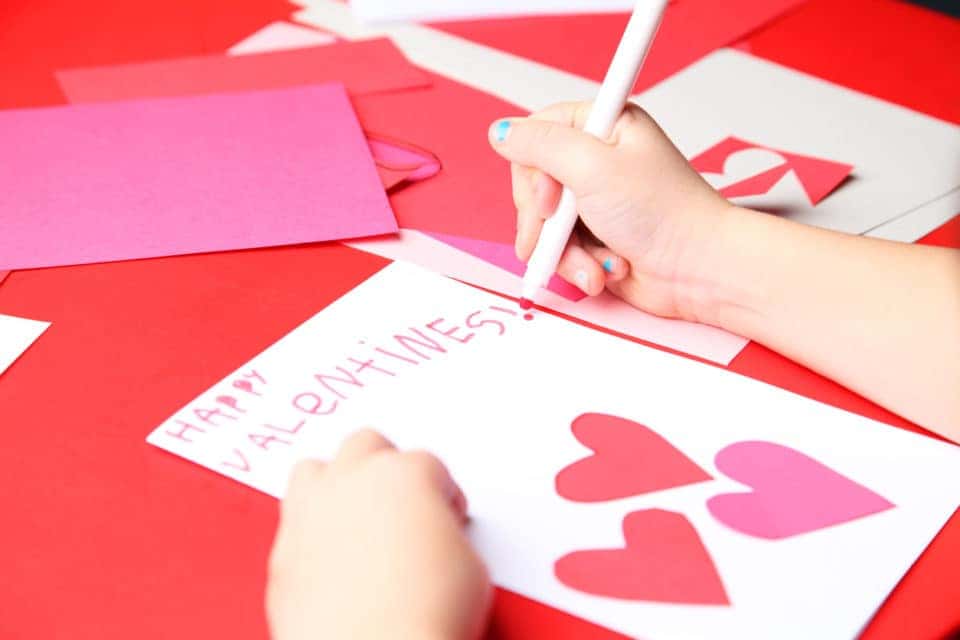 Remember when the highlight of Valentine's Day was exchanging tiny cards with your elementary school classmates? Deciding on your theme for that year's cards was a big deal – Snoopy or Superman? Funny or cute? Lollipop attached or not? For grown-ups, Valentine's Day has other implications. You feel pressured to make dates and buy flowers and chocolates, possibly to make grand romantic gestures. But this celebration of love can be just as simple and fun today as it was back in grade school. Get back to basics with these DIY Valentines that your friends and loved ones will treasure – with or without candy.
Pop-Up Cards
They delighted you as a child and they're sure to do the same for your kids, your spouse, or your friends today. DIY pop-up cards take a little bit of time and effort, but the results are adorable. Get your scissors ready, let your creativity loose, and follow this tutorial to make a Valentine's Day card that's worth so much more than any mass-produced one.
Fingerprint Valentines
Perfect for little digits, fingerprint Valentines are simple to make and fun for your child to give to their school friends in lieu of boxed cards. Get some cute ideas from these templates, some washable paints, and let your little one stamp their way to personalized one-of-a-kind cards for all their buddies.
Hugs and Kisses Valentines
This DIY Valentine will hit a sweet note with anyone lucky enough to receive it. Clip a cute card to the front of a mason jar filled with Hershey's Hugs and Kisses and you've covered the bases with two Valentine's Day staples – sweet words and chocolate.
Edible Notes
If Valentine's Day is all about sweetness, then a cookie that does double duty as a love note is the perfect representation. A simple sugar cookie gets a smooth coat of royal icing, which dries to create the perfect surface to write your message with a food decorating marker.
You might also like: Break The Winter Fever At Fun Land Of Fredericksburg
Origami Hearts
For a stunning presentation that looks a lot more difficult than it is to make, try your hand at the ancient art of origami. Pretty paper and some careful folding techniques will result in a beautiful handmade card for that special someone in your life.