Get Spick And Span With These Tips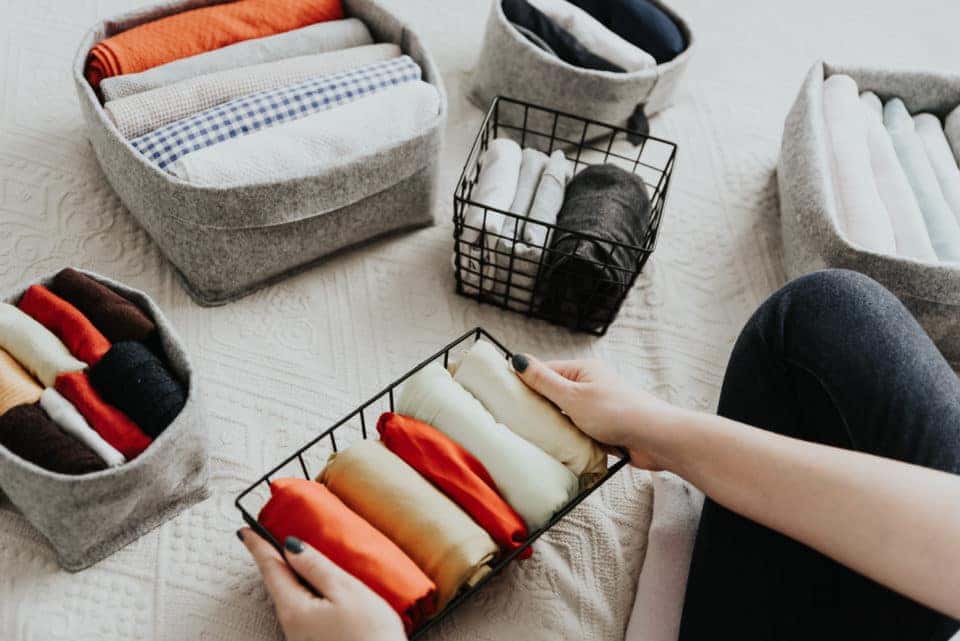 Winter will be over before we know it, and you know what that means – spring cleaning! Whether structure and organization are your middle name or you haven't folded a shirt in months, we have three unique tips for you to get your home orderly. If you are looking for guidance in your closet, office, or living space, we have an easy trick for you to incorporate into your home that has zero to little expense.
Comfort in Your Closet
Does walking into your closet in the mornings stress you out? There may be piles of clean laundry, broken hangers, or mixed categories. First, although it may seem time-consuming, we suggest taking everything out of your closet first. It is important to go through your clothes and shoes a few times of the year. Make a keep, donate, and sell pile. Once you have decided on which items are going back into your closet, section off your closet into separate categories before you begin hanging. Do you find yourself stacking workout tanks and camisoles to the brim in a drawer? Secure every tank top separately by a shower curtain ring and attach them to one hanger. You can use the same technique with your belts!
Spotless Workspace
You can't get work done in a messy space. We know buying office organizational bins can get expensive, so let's try a little DIY project. Pens, highlighters, paper clips, and sticky notes all need their separate compartment. Instead of throwing out your tin cans, save them for a fun project. Based on your aesthetic, paint them! Whether you want them to be simple and white, creative with polka dots and stripes, or color coated, you can design these to your liking.
You Might Also Like: Projects To Do Around Your Home This Season
No More Cord Chaos
Cords are everywhere in homes. They can't be avoided! From chargers, lamps, electronics, and more, you are bound to have a tangled mess. When we go to unplug something, it is always a mind game deciding which cord goes to which device. Save your old bread tags, and label them with a permanent marker. Each time you reach behind your entertainment console, you'll unplug with confidence.
Staying organized in your home can be difficult, so we provided these free tips to help you get started and stay spick and span this upcoming spring. Do you know what we also love to see? A clean, new car! Come see us at Safford Mazda of Fredericksburg, Virginia to check out our new ride inventory.