Try a Spoonful of These Homemade Spreads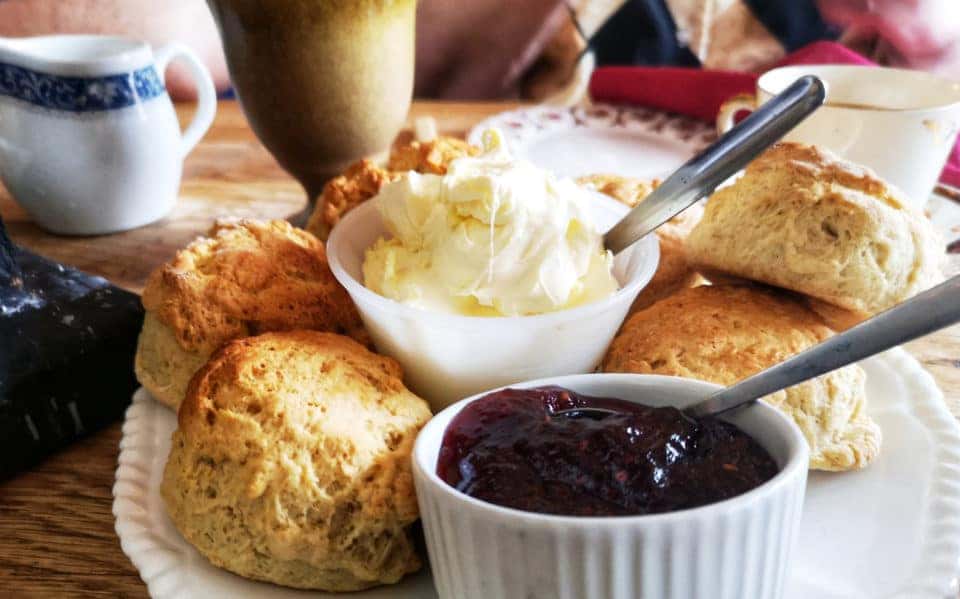 Add a little sweetness to scones, bread, cupcakes, and more with some homemade spreads. These spreads don't require many ingredients or much time, so you can whip them up and enjoy them today.
Clotted Cream
You don't have to go across the pond to enjoy an authentic English afternoon tea. You do, however, need clotted cream. While you can buy imported bottles for your afternoon tea and scones, that can be pricey. Save money without sacrificing authenticity by making clotted cream at home. This clotted cream recipe is as easy as it gets. First, put two pints of cream in a baking dish. Set the oven to 180 degrees Fahrenheit, pop the baking dish in, and leave it overnight. Take it out when you wake up the next morning and let it cool. Then put it in the refrigerator so it will be ready to use the next day.
Lemon Curd
If you love scones, muffins, cupcakes, tarts, or other sweet treats, you can make them even better with lemon curd. This lemon curd recipe is so easy to make that it's hard to believe it tastes as good as it does.
You need:
Three large eggs
Half cup of sugar
1/3 cup of sieved freshly squeezed lemon juice
1/3 cup of room temperature unsalted butter, cut into cubes
Two teaspoons of lemon zest
Start by putting the sugar and lemon zest in a heat-proof bowl. Mix it, and then add the eggs and lemon juice. Whisk the mixture together. Then, put a saucepan on the stove and turn the heat to medium-high. Put two inches of water in the saucepan and wait for it to simmer. Next, lower it to medium heat. Place the bowl in the saucepan and whisk the mixture. After about 8-10 minutes, the mixture should be thick. Then remove it from the heat, add the butter, and mix it.
Next, pour the mixture into a sieve and let it drain into a clean bowl. Then use a plastic film to cover the lemon curd. Ensure the film touches the top of the lemon curd, so it doesn't form a layer of film at the top. Put it in the refrigerator until you're ready to use it. You can store it for a full week.
You Might Also Like: How To Fix A Pesky Little Dent On Your Car
Fruit Jam
This fruit jam recipe allows you to make your favorite spread without going all out. You don't have to make jars and jars of jam. You can make a single jar to enjoy for the week with this recipe.
Just throw two cups of chopped fruit and a 3/4 cup of granulated sugar in a pot. Use a wooden spoon to mash the fruit and then bring the mixture to a boil. Reduce the heat as soon as it starts boiling, and then let it simmer. Keep it simmering for about 20 minutes or until it's at the right thickness. Then put it in a jar, seal it, and put it in the refrigerator. It can stay in the refrigerator for two weeks. If you don't need it right now, you can freeze it for a month.
These recipes are so easy to make that you'll wonder why you haven't been making your own spreads all along. Along with being easy to make, they are delicious, so start cooking today.