How To Repurpose This Year's Christmas Cards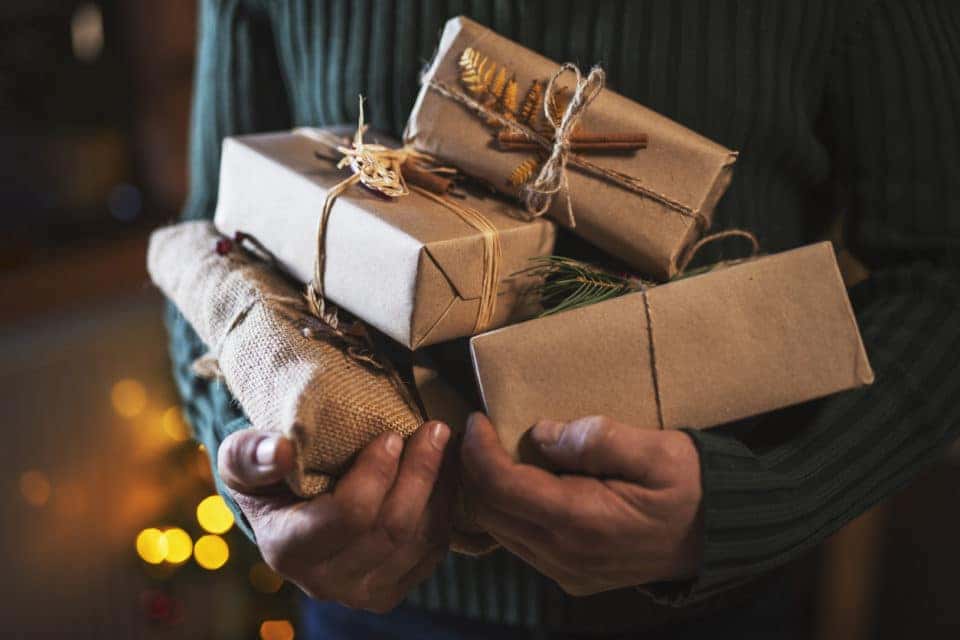 Now that the last present has been unwrapped and the last card has come through the mail, what should you do with all of the wrapping paper and Christmas cards? Try one of these DIY projects to reduce your paper waste this holiday season.
Wood Slice Card Coasters/Magnets
Take this popular trend and give it a bit of Christmas flair by adding old Christmas cards to the top of wood slices. You can do this by painting a thin layer of Modge Podge over the wood slice and laying a cut-out section of the card on top of the slice. Then, paint another layer of Modge Podge on top, adding any faux snow or glitter you'd like, and let it dry completely. Finally, paint one final layer of Modge Podge on the slice before attaching a magnet or using it as a coaster.
DIY Gift Tags
Save your favorite Christmas cards and wrapping paper scraps and turn them into gift tags to use next year. You can cut them into holiday/winter-themed shapes like trees, snowmen, sweaters, stars, and ornaments, then attach a bit of string and keep them in a safe place for the next 11 months.
Recycled Card Snowflakes
This DIY works best with Christmas cards, but sturdy wrapping paper would work too. For this project, you'll gather, cut, and glue the Christmas cards you receive into a paper snowflake ornament to hang on your tree next year.
Recycled Card Garland
This garland follows the same principles as the ornament above, using old cards or wrapping paper to create an upcycled garland to use next year. The garland is in the shape of vintage-style ornaments, and the multiple patterns and colors will add a colorful twist to your holiday decor next year!
You might also like: Last Minute Stocking Stuffers For Your Loved Ones
Upcycled Card Gift Toppers
Get the cutest gift toppers from the Christmas cards you receive this year. In this tutorial, you'll learn how to cut and fashion cards into decorations for the gifts under your tree.