2020 Is Your Year For Zumba!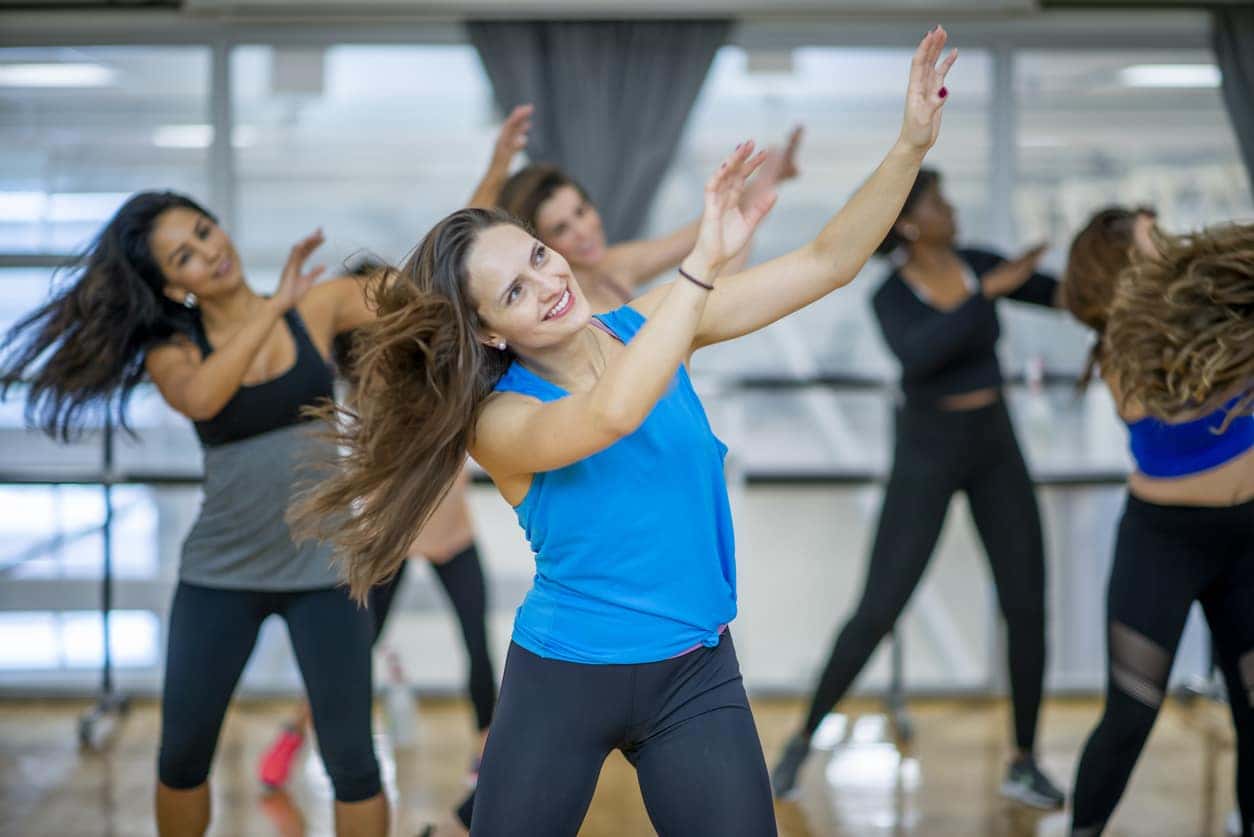 There's never a bad time to start a new exercise routine, so why not kick off the new decade with something different in the gym? How about trying a Zumba class at Downtown Bodyworks? Zumba is a dance-based exercise class that lets you workout while you have fun.
Zumba Classes at Downtown Bodyworks
Downtown Bodyworks offers Zumba classes on Mondays and Wednesdays from 7:00 p.m. to 8:00 p.m. The classes are free for members of the gym and are $10 for a single class or $80 for 10 classes for non-members.
Zumba Benefits
Zumba has many benefits beyond providing a great workout. It can also help you destress, keep your heart healthy, and improve your mood and coordination.
Zumba Is Fun – not only will you get a great workout in – an hour-long class can burn up to 800 calories – but you'll be having fun as well. Studies show that when you have fun with your exercise routine, you're a lot more likely to stick to it.
Tone Your Whole Body – Zumba dancing allows you to work many muscles at once, including muscles you might not have realized existed! You may feel sore after your first few classes, which means your muscles are getting great exercise.
Heart Healthy – dancing offers both aerobic benefits to bring your heart rate up and anaerobic benefits that help you maintain a healthy cardiovascular respiratory system.
Helps Lower Stress Levels – exercise is known to boost endorphins, reduce fatigue, and improve concentration, all of which help improve your overall mood. Plus, when you're focusing on the choreography and beats of the music, you'll be able to take a break from the stressors of your daily grind.
Improves Coordination – because Zumba is an exercise based on dancing, you'll be moving your arms, legs, and core at the same time. Though it may feel unnatural at first, you'll quickly get the hang of it and find that you're more balanced and coordinated than ever before.
You might also like: Best Pho In Fredericksburg
Savings Worth A Happy Dance
When you're ready for a new vehicle, make Safford Mazda your number one destination. We have an incredible selection of new Mazdas and other pre-owned vehicles for you to choose from. As much as you love your new car, you'll love how much you save with Safford Mazda even more.