Take A Look At The 2019 Mazda CX-3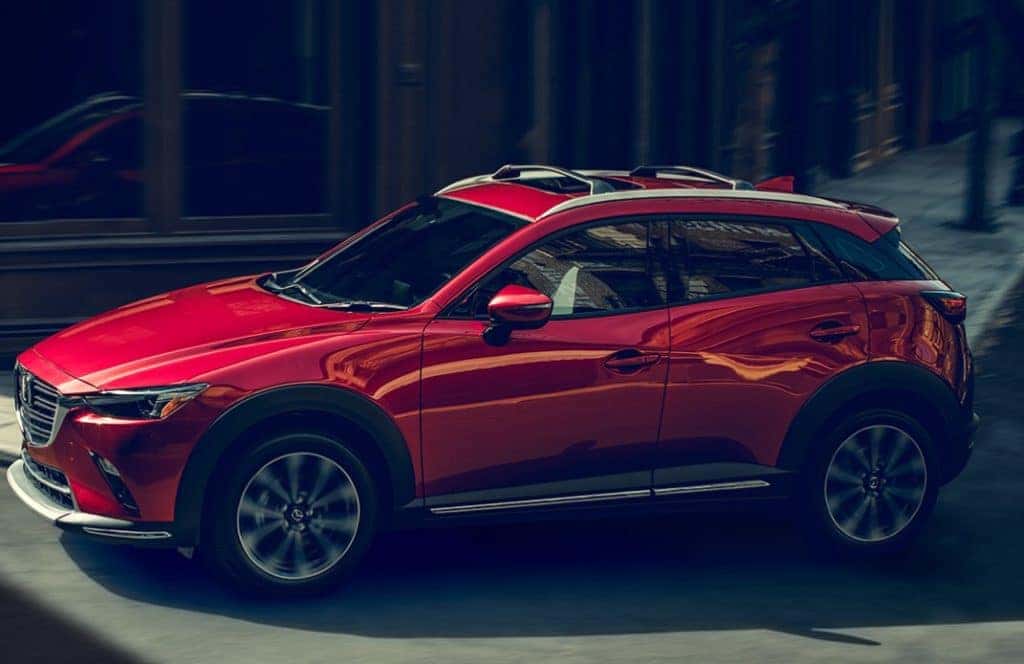 While the "subcompact" label doesn't always suggest a comfortable ride or engaging performance, Mazda introduced the CX-3 to prove that a fun-sized SUV can still deliver a handsome interior and thrills behind the wheel. What's different about the 2019 CX-3? This recent year model received a bevy of changes and updates, from an exterior refresh to enhancements under the hood. Let's take a closer look to see how Mazda has enhanced their stylish subcompact SUV.
New Looks for 2019
Although it only debuted a few years prior, the CX-3 underwent a tasteful design refresh in 2019. On the outside, Mazda updated the SUV's grille to resemble its sporty siblings, and the taillights now shine with LED brilliance. Chrome and piano black accents also grace the exterior, and the 18-inch wheels sport an updated styling. The sleek silhouette is in keeping with Mazda's KODO "Soul of Motion" design philosophy, which emphasizes a natural flow to imply movement even when the vehicle is at rest.
Energetic Performance
A subcompact SUV can do far more than bring you from point A to point B, and the CX-3 enhances every outing with surprisingly lively performance. The SUV's spirited handling allows for nimble maneuverability on the road and within tight parking lots, and it always keeps a firm grip on the pavement as you navigate twists and curves. The CX-3 runs on a potent 148-horsepower 2.0-liter 4-cylinder engine paired with a six-speed automatic transmission, and you'll always have quick acceleration when it's time to rise to merging or passing speed.
A Passenger Pleaser
The CX-3's interior stands out in its class with its high-quality furnishings and plush seating. The SUV sports the upscale fit and finish that Mazda is known for, and the supportive seats are bolstered to help you fully enjoy winding roads in a comfortable riding position. Some models even come with refined touches like a heated steering wheel and leather upholstery. In 2019, Mazda equipped the onboard technology interface with new standard features like blind spot monitoring.
You might also like: See What The 2020 Mazda MX-5 Miata RF Is All About!
Safford Mazda of Fredericksburg
If you want to try out the CX-3 for yourself, come take it for a test drive at Safford Mazda of Fredericksburg. We'll be standing by to show you all that this standout SUV can do when you visit our dealership.