Delicious Recipes To Bake This Weekend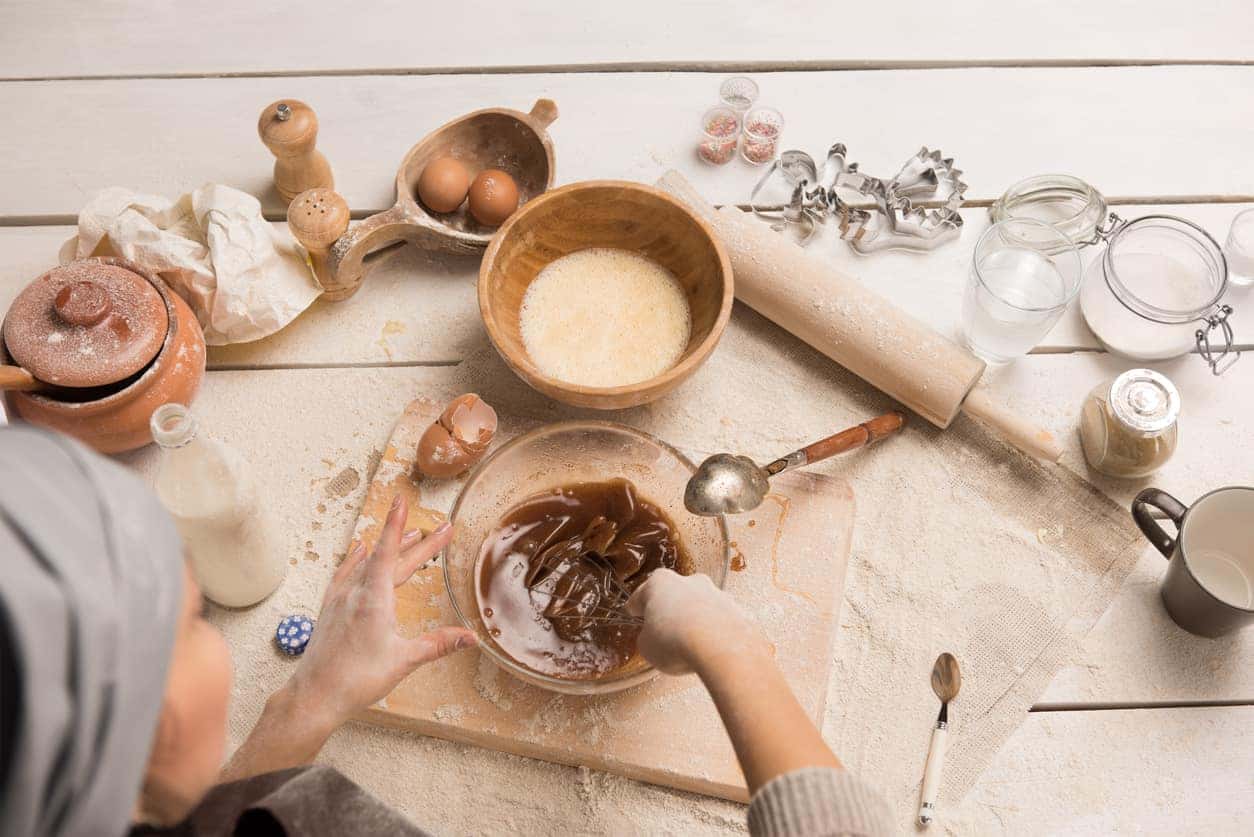 Need an easy, yet impressive recipe for your next dinner party? Just want to bake up something sweet to satisfy a craving? These recipes are sure to do the trick!
Earl Grey Yogurt Cake
This tea cake (literally) gets its name from the main flavoring ingredient: loose leaf earl grey tea mixed into the batter. It's delicate, delicious, and easy to whip up whenever your heart desires. You don't need any special mixers or equipment, and you probably have most, if not all of, the ingredients available in your kitchen.
Easy No-Knead Foccacia
You don't have to have any starters or prior breadmaking know-how to make this insanely easy focaccia for yourself. Even better, you don't have to cold-proof this bread overnight for wildly tasty results – a simple 3 – 4 hour warm-proof on the counter followed by another hour and a half warm-proof once it's in the pan will yield a rich, salty, wonderful loaf of focaccia.
Pecan Caramel Shortbreads
These are not your average shortbread cookies. No. These are made with toasted pecans and dulce de leche (store-bought is fine or get adventurous and make your own!) They're deeply nutty, buttery, and the dulce de leche offers just the right amount of sweetness for an all-around amazing cookie.
Strawberry Shortcakes
Strawberry shortcake is a classic for a reason: buttery, biscuit-like cakes with dollops of fresh whipped cream and sweet, juicy strawberries? Yes, please. The shortcake dough comes together quickly and yields six perfect squares to top with your strawberries and whipped cream, which you'll definitely want to make yourself rather than using some from a can.
Flourless Chocolate Cake
This flourless chocolate cake is here to solve all of your gluten-free baking dilemmas, plus, it doesn't require a springform pan or baking in a water bath. However, you'll want to be sure that your oven is at the proper temperature (try using an in-oven thermometer), that you whip the eggs long enough, and that your chocolate is cooled to room temperature to ensure that your cake turns out beautifully.
You might also like: Stock Up On Your Favorite Books
Double Chocolate Cookies
These double dark chocolate cookies are out to impress with their perfect texture, rich flavor, and 10 oz. of chocolate in the recipe. For the best results, you'll want to use chocolate bars between 65% and 75% cocao for a nice, rich taste.