How To Fix A Pesky Little Dent On Your Car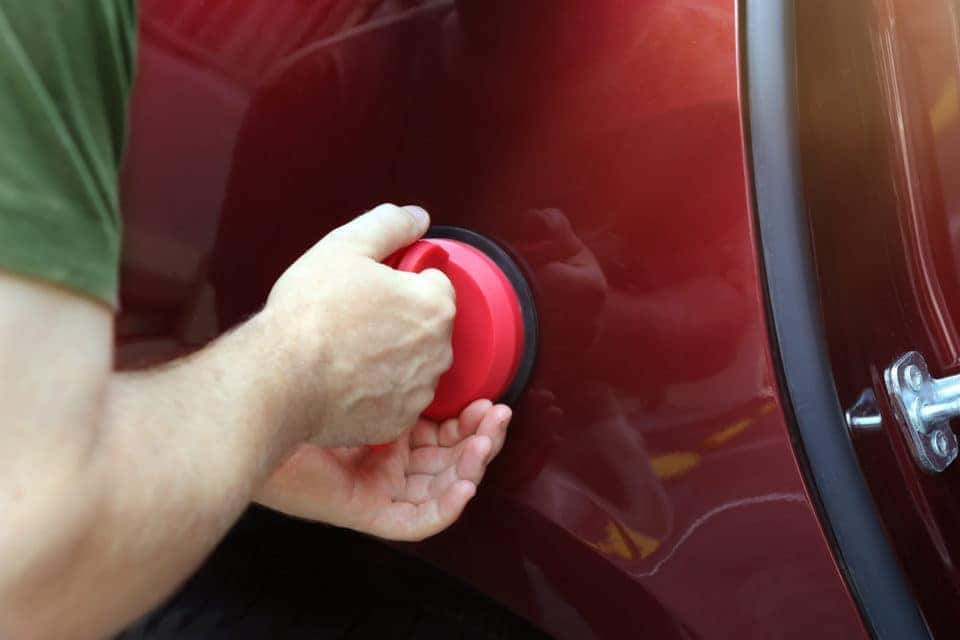 Maybe you were at the grocery store when a wayward shopping cart collided with your vehicle, or possibly a neighborhood kid rammed your car with a bicycle. No matter the cause, you now have a dent that you need to fix. If it's a small dent without crumpling or damage to the paintwork, you can try to fix it yourself. Find out how to fix a dent so you can handle the problem without taking it to a body shop.
Pour Hot Water on It
The hot water method is simple, so it's a good starting point for fixing a dent yourself. Fill a bucket up with hot water, and then pour it on the dent. Sometimes, the hot water will cause the metal to move back into place. Don't worry if that doesn't work, though. There are other options you can try.
Use a Suction Cup or Plunger
Suction cups and plungers are useful tools when it comes to fixing minor dents. You'll need to choose a suction cup or plunger that's slightly smaller than the dent for this to work. Dip the suction cup or plunger in water and then place it on the dent. Push down on the suction cup or plunger, so it suctions to the metal. Next, use some force to pull it out. Then see if the metal moved back in place. This works for a variety of dents, so don't be surprised if it does the trick.
Push the Dent Out
Depending on the location of the dent, you might be able to push it out. You'll need to have access to the other side of the dent so you can push it out. This is the easiest to do if your dent is on the door. Then, you need to remove the door panel and push behind the dent. The force is often enough to cause the metal to pop back in place. Once you fix the dent, put back the door panel, and you'll be ready to drive your vehicle again.
You might also like: Tips To Organizing Your Garage
What About Scratches?
Dents and scratches often go hand in hand. If you also have a scratch, you can try to fix it yourself. You'll want to clean the area that's scratched. Then, add some toothpaste to a damp cloth. Rub the damp cloth over the scratch in circles. Use soapy water to clean off the toothpaste and dry the area. It might not remove the scratch entirely the first time, so repeat it one or two additional times to get the best results.
If your dents or scratches can't be easily fixed, consider upgrading your vehicle. Safford Mazda in Fredericksburg, Virginia, has the full lineup of Mazda vehicles. You can also browse our Mazda Certified Pre-Owned vehicles. Stop by today to look at the options and go for a test drive. Then, instead of worrying about dents, you can focus on all the fantastic features you can get with a new Mazda.