Another Side of Mazda: Grassroots Club Racing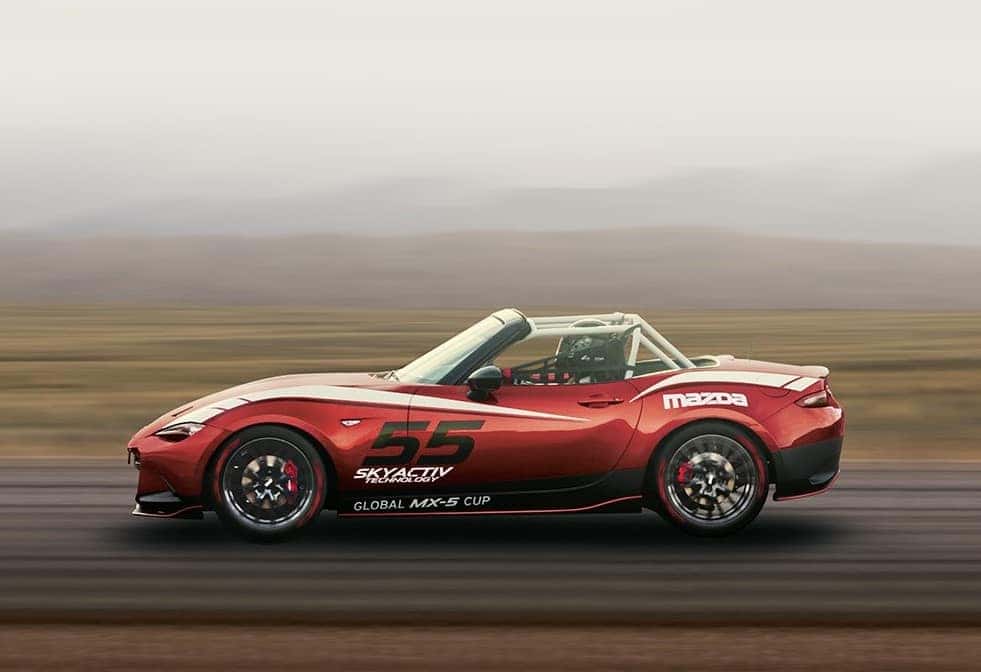 Mazda began racing in 1968, and they have never looked back. Now, over 50 years later, scores of drivers race with Mazda cars professionally and at the grassroots level. Grassroots racing can take many forms from taking your own daily Mazda to the track to a custom spec Miata. Let's explore everything that the world of grassroots racing with Mazda has to offer.
Mazda Team Support Program
You can join the Mazda Team Support Program for free, and it offers racers a variety of perks like special parts pricing, technical support, and contingencies. Autocrossers, time trial/track day participants, road racers, rally racers, and race/prep shops are welcome to apply to join the Maza Team Support Program and enjoy the benefits associated with their specific type of racing.
Track Days
If you already own a street Mazda, like the Mazda Miata or the Mazda3, you can attend track days where you race against other daily drivers. Cars at these races have little or no modifications.
Autocross
Also known as Solo, this is a timed test on a twisty course marked by cones. Solo can be completed with a factory stock set up or a specially-tuned autocross spec car.
Spec Miata
Spec Miata is one of the most popular road racing classes as it's very affordable yet highly competitive. It offers racers the chance to hone their race craft and increase their speed as they continue racing. There are also large scholarship prizes available to winners of the Mazda Road to 24 race, and many previous winners come from the Spec Miata class.
Spec MX-5
The next step above Spec Miata is the Spec MX-5 class. This class was founded on four key pillars: affordability, reliability, tech-ability, and fun to drive. Mazda Motorsports offers almost every part necessary to take your MX-5 from the road to the track, making the Spec MX-5 class a great option for racing novices who plan to race at the club level long-term and those who have Road to 24 aspirations alike.
Teen Mazda Challenge
The Teen Mazda Challenge (TMC) is for young racers aged 13 to 20 who have exhausted the go-kart and quarter midgets races but may still be too young for a driver's license. TMC races are held on regular NASA weekends and compete within and alongside the Spec Miata class. TMC is one of the qualifying series for the annual Mazda Road to 24 $110,000 shootout scholarship.
You might also like: Sweaters That Will Keep You Cozy This Season
Contact Us
If you're looking to get into Mazda racing, but aren't sure where to start, contact us at Safford Mazda of Fredericksburg. We'll help you figure out the first steps to racing glory!