Hike Like A Pro This Summer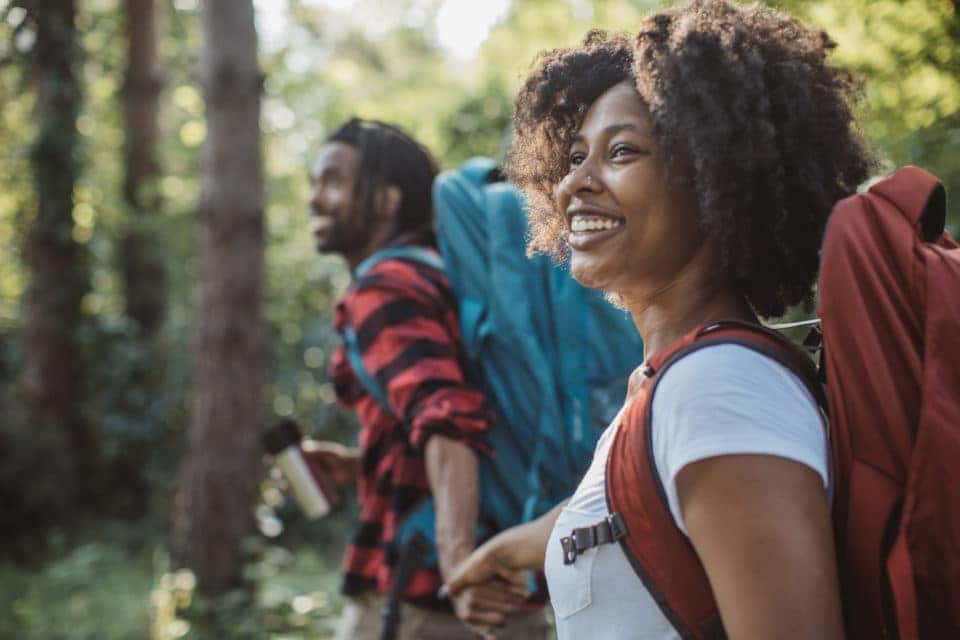 There are so many beautiful trails to hike around Virginia. Will you be hitting any of them this summer? If so, you'll want to check out these five helpful summer hiking tips to stay hydrated, energized, and bug-bite-free on the trail this summer!
1. Start Early, Finish Late
As best as you can, it's smart to start your hike early in the morning when the temperature is cooler, take a long, restful lunch break, and wrap up your hike in the evening when the temperature is winding down again. If you're going to be out past dark, make sure that you have a good light source, a hiking buddy, and a portable phone charger.
2. Pick Your Trail Wisely
Try to stick to trails that are deep in the forest with lots of shade or trails that run alongside a water source if you're going to be mostly in the sun. You'll be able to use the water source to refill your water bottles (get a portable filter if you aren't comfortable with water from the source) and cool off after several hours in the heat. You may also want to consider sticking to shorter trails that can be accomplished in just a few hours before the midday heat sets in.
3. Wear Clothing For Protection
Though it may be your natural instinct to head out in a tank top and shorts, it will be more beneficial to protect your skin from sunburns and bug bites by wearing longer sleeves and pants. Outdoor retailers sell a variety of lightweight, moisture-wicking clothing that has built-in UPF protection. In addition to smart clothing choices, make sure that you wear sunscreen and bug spray as well.
4. Hydrate Smarter
In the summer, you'll want to pack more water than you think you'll need for your hike so that you can ensure you're staying hydrated on the trail. The best way to maintain consistent hydration is to take small sips of water at regular intervals throughout the hike rather than chugging many ounces every few hours. To help maintain your electrolyte levels, bring along an electrolyte supplement or salty snacks.
You might also like: How To Clean Your Car's Undercarriage
5. Take More Breaks
The dog days of summer aren't the time to try to set a new PR on the trail. Instead, keep an even, steady pace and take breaks more frequently to rest. Your body is already working hard, and the heat multiplies that effort, so be sure to give yourself time to recuperate throughout the hike.
With a little patience and the right preparation, you can have some of the best hikes of your life all summer long!