Break Out The Chopsticks For These Sushi Recipes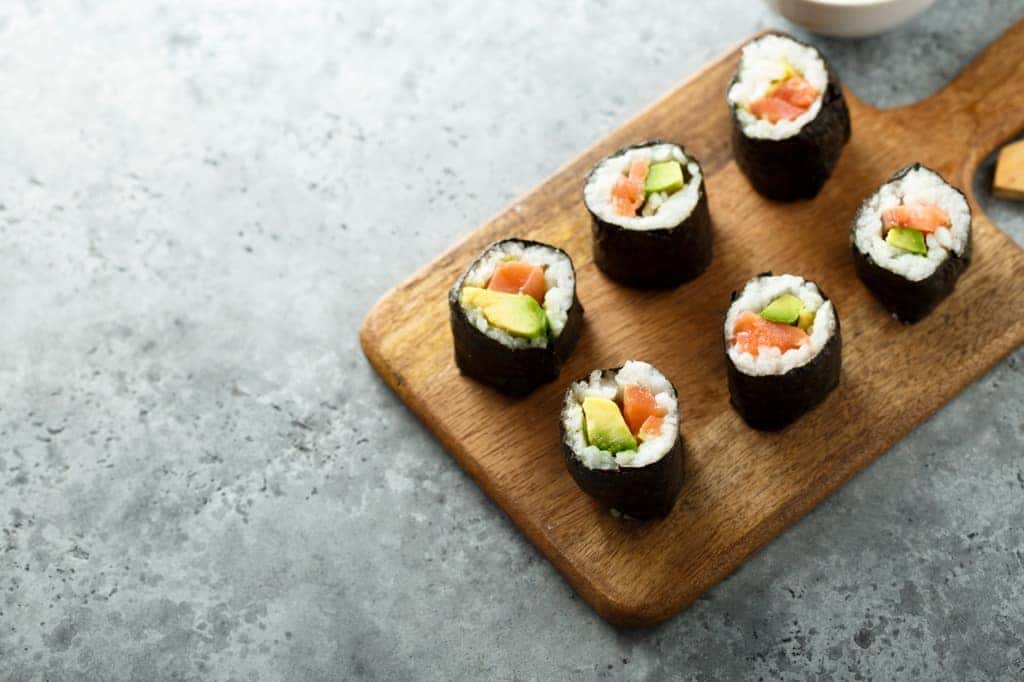 Looking for a fun way to break up your usual weeknight recipes with something different? Try making your own sushi! You'll only need a few additional ingredients and tools, and you'll learn a new skill, too!
Kitchen Tools
These kitchen tools can be ordered online, though you can often find them in cultural grocery stores, too.
Bamboo mat – this is what you'll use to roll your sushi.
Plastic wrap – covering your bamboo mat in plastic wrap helps keep the sushi from sticking to the mat.
Bowl with water – this will keep the sticky sushi rice from sticking to your hands while you work.
Special Ingredients
Nori – dried seaweed that goes on the inside or outside of your sushi roll for structure.
Sushi rice – sushi rice is special, short-grain rice that is only used for sushi that's mixed with rice vinegar. Try this recipe from Alton Brown!
Raw/cooked fish – you can find sushi-grade raw fish at many culinary-supply stores and cultural grocery stores. If you can't find suitable raw fish, or you don't prefer raw fish, just used cooked fish.
Sesame seeds – a common "topping" on the outer layer of rice.
Other ingredients, such as avocados, carrots, cucumbers, etc. are necessary, but easy to find. Now you're ready to get cooking!
California Roll
A classic for a reason, the California roll uses imitation crab (usually found near the produce section), avocado, and cucumber to make a sushi roll that nearly everyone will enjoy. Note, this recipe uses Jasmine rice instead of true sushi rice, which isn't recommended for a true sushi experience.
Summer Roll
This meatless roll is perfect as the weather warms up and you want something lighter to eat in the evenings, or for Meatless Monday's any time of the year. If you don't like mango, feel free to leave it out or swap it for cucumber!
You might also like: Get Your Garden Ready For Spring
Rainbow Roll
If you're ready to get a little creative and fancy with your sushi rolls, this is the perfect place to start. Salmon, Tuna, and Sea Bass are the stars here, though you can easily omit the sea bass if it isn't available in your area.